Today we will revisit the process & development behind Paddle Power Trainer, our first e-commerce store based on WooCommerce for WordPress!
Mick from Paddle Power Trainer has developed an amazing product, perfect for practicing the best paddling technique when off the water. Stand Up Paddle Boarders, you simply need to try this out!
We had a first initial draft Photoshop mockup which ended up being scrapped – it just didn't seem to represent the brand & image behind Paddle Power Trainer.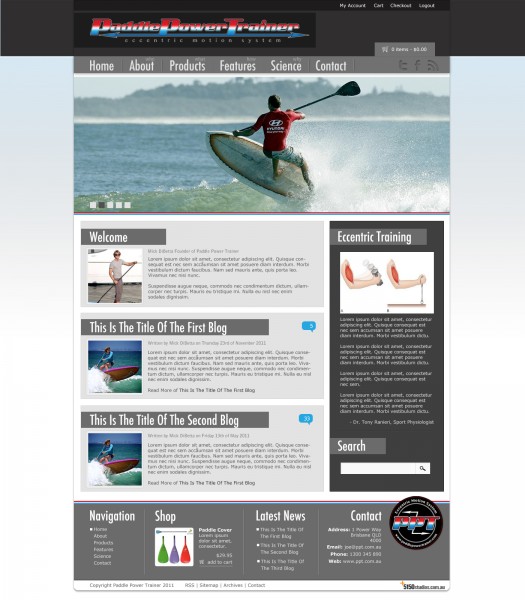 As you can see, at 5150 Studios we take our development process quite seriously & went back to the drawing board on this project. Round two and this was the approved Photoshop design.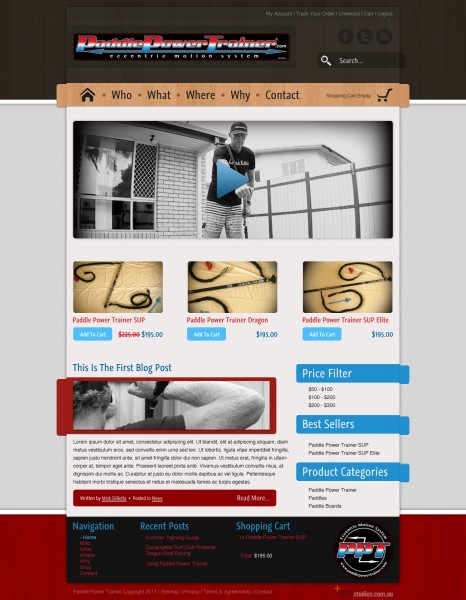 Finally we were on track! With a few custom plugins and features were written up to allow for featured videos and we overhauled the entire home page code to better utilise that latest version of WordPress. All in all, Mick from Paddle Power Trainer is pleased with the website, we love the features of WooCommerce enough to recommend & reuse it again and the look & feel of the website turned out great in our oppinion.
Visit http://www.paddlepowertrainer.com/
Leave a comment to let us know what you think!