//

Web Design Portfolio View Work By 5150 Studios Gold Coast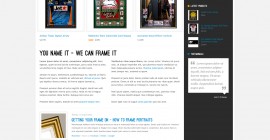 //

Art 2000

Art 2000 is currently under construction as is set to launch during July 2012. This website will make great use of the WooCommerce e-commerce facilities providing memorabilia and framed posters available for purchase online as well as providing other framing services offered by the team at Art 2000. Check back for more information when this... Read more »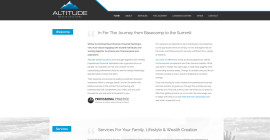 //

Altitude Wealth Solutions

Altitude Wealth Solutions provides Queensland residents with expert financial advice and financial planning products. Based in 5 great locations throughout Queensland, the Altitude Wealth Solutions brand is a strong leader in financial solutions and is backed by a team of expert financial specialists who use their years of industry knowledge to help you build wealth.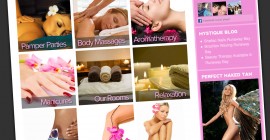 //

Mystique Beauty

Mystique Beauty has launched a brand new website based on our small business packages. The website turned out great with an easy to use beauty therapy services selection menu, sidebar links and a beautiful mixture of pink and aqua colours. Be sure to get in touch with Jess for all of your beauty therapy needs... Read more »
---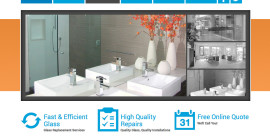 //

Efficient Glass

Efficient Glass provides South-East Queensland residents and businesses with fast, cost effective replacement glass services. Efficient Glass has a 24 hour, 7 day a week service schedule and services between Brisbane and the Gold Coast. Their website integrates social media, blog posts, multiple website pages and multiple contact forms including a free quote contact form.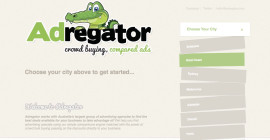 //

Adregator

Adregator provides businesses with a one stop shop for all forms of advertising. From Radio Ads to Pull Up Banners, Business Cards and everything in between. Start using the power of daily deals and bulk buying for your businesses advertisements by saving hundreds of dollars off your yearly marketing budget.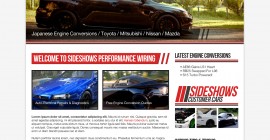 //

Sideshows Performance Wiring

Sideshows Performance Wiring is a small auto-electrical business run by Jim Lemonis. Based on the Gold Coast and servicing from Coolangatta to the Sunshine Coast, Sideshows Performance Wiring provides over 20 years of industry experience in developing custom wiring harnesses for almost any engine conversion. Be sure to check out the website which utilises the... Read more »
---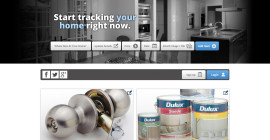 //

RentEzy

RentEzy is a Brisbane based start-up business providing online tools to help you track your homes expenses as well as your investment properties. Track when your tenants have paid you or when your carpets have been replaced. Store paint codes for each room of your home and more!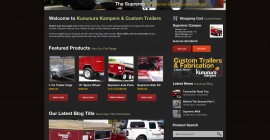 //

Kununura Kampers

Kununura Kampers & Custom Trailers are an Australian based design and fabrication company within the camper trailer industry. Their tough as nails, off-road campers set the benchmark is luxury, camper trailers. Be sure to checkout their Supremo Model – it's a stunning piece of trailer design. This website utilises WordPress, Twitter Bootstrap and WooCommerce for... Read more »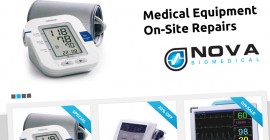 //

Nova Biomedical Australia

The brand new Nova Biomedical Australia website is currently under development and being filled with a large range of products for their customers to purchase online. The Nova Biomedical Australia website has a clean, open and professional feel to it and really represents the companies new brand. We look forward to seeing this website launching... Read more »
---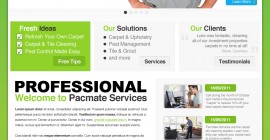 //

Pacmate Services

Pacmate Services provides the Northern Gold Coast with exceptional carpet cleaning an pest management services. Luke takes great pleasure in restoring carpet ruined with stains and dirt back to it's original condition – with great results. Carpet Cleaning, Stain Removal, Tile Cleaning, Pest Management Make sure you check out Pacmate Services full range of services... Read more »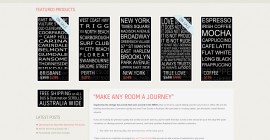 //

Bus Scrolls Online

Bus Scrolls Online provides customers a large range of online canvas bus scroll prints to choose from, allowing them to customise the colour scheme for an individual piece. Customers can also custom design their own bus scroll by filling out the personalised form.
---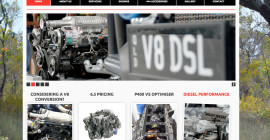 //

Bullet Diesel Australia

Bullet Diesel Australia provide high quality, high performance modifications to 4×4 vehicles. From supercharged and turbocharged upgrades, to suspension lift kits, braking and towing systems and even complete engine swaps using the very latest in American technologies (Duramax series) engines. The team at Bullet Diesel also provide regular servicing for your 4WD vehicles and even... Read more »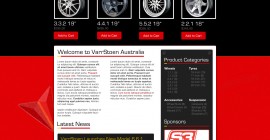 //

Varrstoen

Varrstoen Australia provides the complete range of Varrstoen rims available for purchase online. John looks after each individual order, making sure each set of rims with have the correct fitment for the customers car. Achieving the right fitment is a fine art Be sure not to skip this website, the photo galleries are filled with... Read more »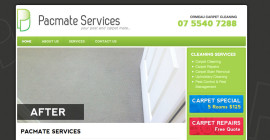 //

Ormeau Carpet Cleaning – Pacmate

Ormeau Carpet Cleaning is a mini website from Pacmate Services provide all residents and businesses in Ormeau, Queensland with quick access to their large range of professional carpet cleaning solutions. Pacmate Services thrives on removing stains from carpets which cannot be removed using domestic household products. They have saved many rental properties from requiring it's... Read more »
---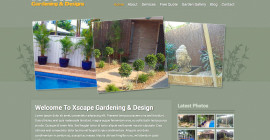 //

Xscape Gardening

Xscape Gardening & Design is a new business created by Xavier who is the landscaping specialist behind Xscape Gardening & Design, providing elegant solutions for all gardens. No matter what it's shape, size or location – Xavier can turn your backyard or front yard into a relaxing outdoor space to entertain in. Keep an eye... Read more »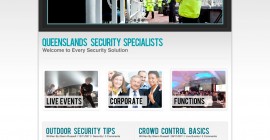 //

Every Security Solution

Every Security Solution is an event based & corporate security firm providing theirs services throughout South-East Queensland. With highly trained staff and management, your next event will be perfectly secured thanks to the team at Every Security Solution. The website uses a nice slideshow, integrates social media & has once of our favourite colour schemes.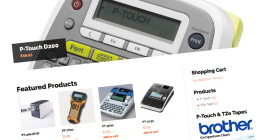 //

Click Stationery

Click Stationery provides the full range of Brother Label Makers online along with a complete range of label maker tapes in many shapes, sizes and colours. The website is very clean and extremely easy to navigate. This website includes complete eCommerce facilities allowing customers to checkout online using PayPal or Credit Card. We completed the... Read more »
---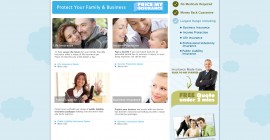 //

Price My Insurance

Price My Insurance is Australia's leading online public liability quoting website providing you with some of the best & most affordable prices available for a large range of industries. Protect your business with the right insurance supplied by the specialists at Price My Insurance.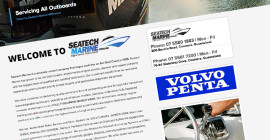 //

Seatech Marine

Seatech Marine is a rebrand of the existing brand which required a new website which provides customers with much more detailed information about the full range of services offered by Seatech marine including boat engine repowers, antifouling services and general boat maintenance. The website is clean, sharp and includes nice full width slideshow banners and... Read more »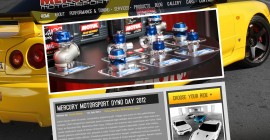 //

Mercury Motorsport

The Mercury Motorsport website is currently undergoing a complete redevelopment project changing the overall look and feel for a more customer focused, user-friendly experience. This new website is completely custom designed straight from Photoshop and coded using some of the very latest technologies available such as utilising the Twitter Bootstrap for mobile devices & fluid... Read more »
---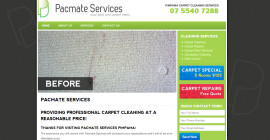 //

Carpet Cleaning Pimpama – Pacmate

Pacmate Services has developed a mini website to provide their clients within the Pimpama, Queensland region with quick access to their professional carpet cleaning services. Carpet Cleaning Pimpama provides quick quote contact forms and contact details as well as blog posts, multiple pages and photo galleries. These websites provide a low cost solution to growing... Read more »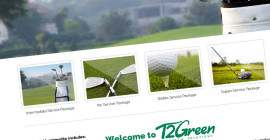 //

T2Green Wealth Solutions

T2Green Wealth Solutions is an amazing new concept in the financial services / financial planning industry allowing financial planners to work with their clients on the golf course instead of being stuck in a traditional office setting. The requirements for this website was to have a clean, simple yet elegant looking website that really pushed... Read more »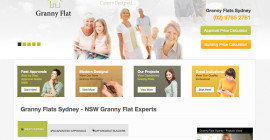 //

Granny Flat Approvals

Serge and team of draftsmen provide Sydney with outstanding, modern Granny Flats. This website was originally retro-fitted from a static website to a WordPress Backend and now provides clients with regular blog posts, new granny flat design pages and image galleries. We have also created 2 custom modules for this website which includes a simple... Read more »
---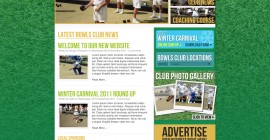 //

Gold Coast-Tweed Bowls

The Gold Coast-Tweed Bowls Club website provides members of the association with up to date event details, scores sheets and information about their annual Winter Carnival. The association which is run by a team of dedicated people also manage the website using it's simple WordPress interface to update the blog & pages.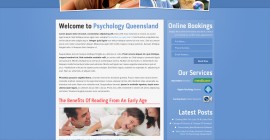 //

Psychology Queensland

Psychology Queensland is currently under construction and is being ready to be launched during July 2012. This website will provide Australian clients the options of booking psychology sessions in online for either in-person or via video link (Facetime / Skype). Psychology Queensland is taking advantage of the simple WordPress backend and Twitter Bootstrap for it's... Read more »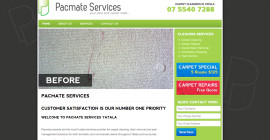 //

Yatala Carpet Cleaning – Pacmate

Yatala Carpet Cleaning provides residents and businesses in Yatala, Queensland with Pacmate Services high quality, professional carpet cleaning services. Luke and his team at Pacmate Services have developed this website to provide quick response to residents in Yatala, helping to repair stained, torn and dirty carpet.
---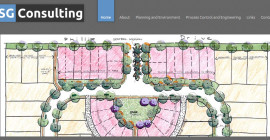 //

SG Consulting

SG Consulting are a New South Wales based consultation firm focused within the mining industry. Their reputation is exceptional and have a long list of clients to show for. This website was designed based on their existing logo and offline media. It provides their customers with easy to find contact information and keeps them up... Read more »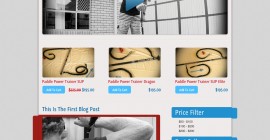 //

Paddle Power Trainer

Paddle Power Trainer provides their latest stand-up paddle board training tool, the Paddle Power Trainer SUP system for purchase online. The website utilises WooCommerce and WordPress for easy updates by the staff at Paddle Power Trainer. Find out what the elite stand-up paddle board users are training with by visiting the website now!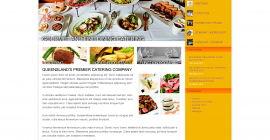 //

Queensland Catering Service

Queensland Catering Service is launching their new website during early July 2012 to help promote a fresh, modern image to their new and existing clients. The website is based on WordPress for ease of use, and easy updates. The design is based of their existing logo & colour scheme, but with a touch of modern... Read more »
---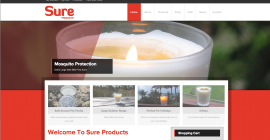 //

Sure Products

Sure Products is now live and customers are able to purchase their awesome mosquito candles directly online! The site begins with a complete custom design and includes a website blog, E-Commerce store and contact facilities. The website turned out great and has already attracted multiple sales within it's first few days of being launched. Check... Read more »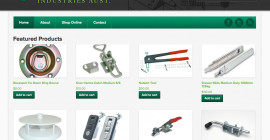 //

Holjack

Holjack Industries Australia are the leading online retailer of catches, latches, locks and hinges for all home and commercial projects. Save money by shopping online through their ever growing range of products available for order now. This website comprises of an online store with multiple products, image galleries, blog posts, multiple pages and multiple contact... Read more »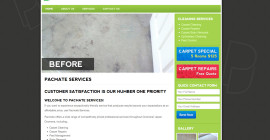 //

Coomera Carpet Cleaning – Pacmate

Coomera Carpet Cleaning is a mini website designed for the team at Pacmate Services to help expand into new service area locations. The website provides a cost effective solution to growing the business online. We have provided simple contact details and contact forms as well as image galleries, blog posts and multiple service pages. The... Read more »
---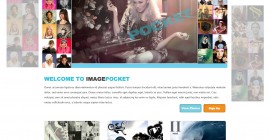 //

Image Pocket

Image Pocket is a simple online photo e-commerce site providing photographers with an online solution for selling their images to clients. With the ability to password protect folders, Image Pocket is the perfect solution for photographers working with children or schools. Be sure to check this site out!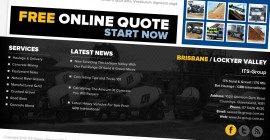 //

ITS-Group

The ITS-Group require a new website to take their business into the online advertising world! We took a modern approach to sand & gravel, blending in the companies strong corporate colours with a hint of white & black to seal the deal. Look out for the ITS-Group website to launch during early October 2012.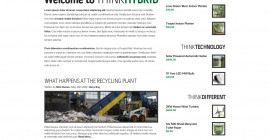 //

Think Hybrid

Think Hybrid is currently under development by the at 5150 Studios. The concept is easy, provide products for purchase that help turn your home into a more efficient and effective living space using the very latest in green technology. Make Your Home As Efficient As Possible Keep an eye out for Think Hybrid when it... Read more »
---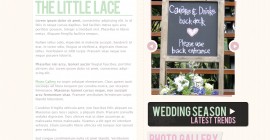 //

Little Lace

The Little Lace Weddings & Events website provides to-be brides with a ton of inspiration for planning their special day. Lauren provides regular blog posts with tips & tricks as well as continually updates her photo galleries with shots from their latest functions. If your looking for a wedding day planner & theme designer, look... Read more »